I don't normally read books in one sitting. It is rare as I usually don't have the time or fall asleep after two or three chapters. But there are always some exceptions to the rule and when I was a kid I was a master at reading in one sitting. These are 10 books I could not put down till I had finished them.
1. This one is the most recent read that had me forgoing sleep to read. Loved this book and plan on checking out more books by this author
2. It is hard to believe but there was a time I flat out refused to read the Harry Potter books. Now, I seem to read the first one at least once a year. The first book I can devour in one day and I do it gladly.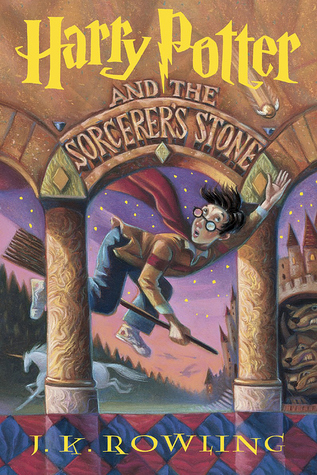 3. You can't visit Hogwarts without also visiting The Shire. While the Rings books are great I've always preferred this one. I've read it about 5 times and every single time I spend the whole day curled up with a good cup of tea, a couple of tasty cookies, and a soft fuzzy blanket while I read.
4. This was one of my first "adult" books that I've ever read. I was in the 5th grade...now that I'm older I'm shocked that I loved something with content so...mature. This is another one I've read several times and many of those times was in one sitting. This the cover image from the first copy I read. I'll never forget the top cover would flip back to reveal a whole picture behind...a theme throughout a number of VC Andrews book covers.
5. When I was a teen I was a HUGE...I mean HUUUUUGE Christopher Pike fan. The truth is I probably read about 90% of his books in one sitting. So to pick just one is hard. But the Final Friends series was one of my favorites. I even remember reading the three books back to back one sleepless weekend.
6. Ok R.L. is one of my all time can do no wrong favorite authors. I'm friends with her on facebook (not bragging just fangirling right now). To say that she is just as funny on there as in her books doesn't begin to express it. First time I read this book I couldn't put down. I want to marry me a Bradford.
7. This book is a MUST read. If you haven't read it put down what you are reading and immediately get yourself a copy. This is one of the most powerful books I have ever read. I made my stepdaughter and husband read it and they both agreed that it is one of the best books that deals with rape. It is a very emotional read but one that it so important. The first time I read it I was so moved I couldn't set it down.
8. I first read this shortly after it came out. Buzz was just starting to hit blogs about it. At that time I really didn't read much YA. But I was in the mood for a dystopian book so I picked it up and read it one afternoon.
9. I have only read a couple of books in this series but it was so very enjoyable. This was a quick read and I do plan on reading more books in the series.
10. One of my all time favorite books/series. I always wanted to discover a doorway to another world. I remember devouring all of the books one summer. This one in particular I remember drinking cup after cup of chocolate chip milk while awkwardly half laying on a chair as only a 9 year old seems to be able to do.